Below you will see some detailed descriptions of the printed products that I offer on my site.
All printing is done using top quality materials and craftsmanship.
All of my prints are printed on a Professional Photo Metallic paper using Archival Inks for a nice, vibrant, long-lasting print.
See below for more details of the options that are currently available.
Images sizes available in my shop range from 12"x18" to 40"x60" on some images Custom sizes are available upon request. Please fill out my contact form with request details for a custom order quote.

Shipping and Handling charges for my images are a flat rate of 10% of the item cost.
This covers the packaging materials required to safely package and ship.
Limited Edition Prints are select images that will have a very limited number of prints to ever be created.
Each Limited Edition print will be accompanied by certain features that Open Edition prints will not have.
To find out more, please visit my Limited Edition page.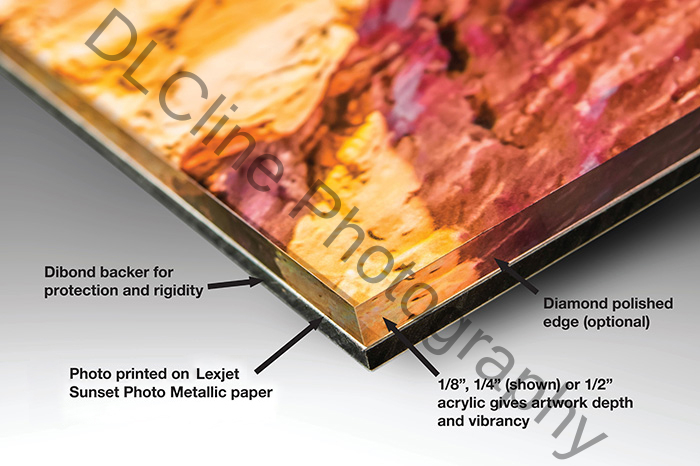 The frameless acrylic face mount offers a brilliant and modern display that shows off an image like never before.
These images are NOT printed directly onto the acrylic. They are printed on high-quality photo paper and face mounted to the acrylic to retain the full vibrancy and color gamut.
I offer this in 1/4" thickness with polished edges.
Your image arrives ready to hang.
Vibrant and resilient, metal prints make for eye-catching wall displays.
Durable metal is 100% heat and water-resistant and will never fade or stain.
Easy to clean; perfect for home or professional settings.
The largest size I can currently produce is 60" on the longest side a single panel.
Please Contact me by using my contact form for any size requests larger than 24"x36"
A simple black frame with a glass or acrylic front (depends on size).
Images are printed on a high quality photo paper using archival inks and mounted in the frames.
The simple black frames do not distract from the images and makes it easy to blend into room décor.
I offer a 'Print Only' option that gives you the option to place into any frame of your choice.
All of my prints are printed on high quality metallic photo paper using archival inks for a vibrant, long-lasting quality print.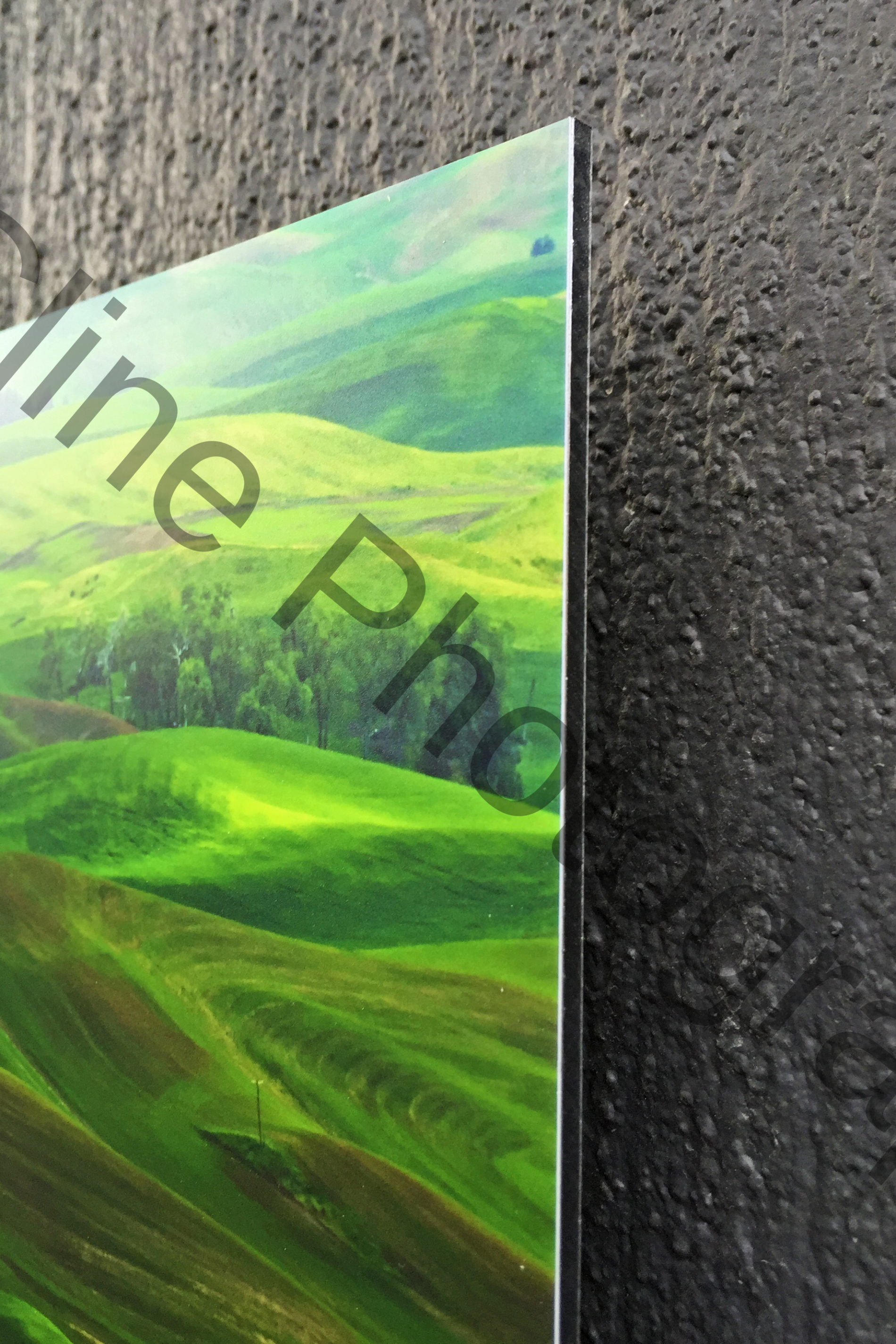 The Float Mount is a sleek and modern mount design that allows the image to be offset from the wall by 3/4" which gives it the appearance that it "floats".
With the float mount you do not have to worry about trying to match a picture frame to the décor of a room.
Quickly and easily bring a nice elegance and modern feel into a room.
All HD Metal and Acrylic print use this mounting style.