Below you will see some detailed descriptions of the printed products that I offer on my site.
All printing is done using top quality materials and craftsmanship.
All of my prints are printed on a Professional Photo Metallic paper using Archival Inks for a nice, vibrant, long-lasting print.
See below for more details of the options that are currently available.
Images sizes available in my shop range from 12"x18" to 24"x36" Larger sizes are available upon request. Please fill out my contact form with request details for a custom order quote.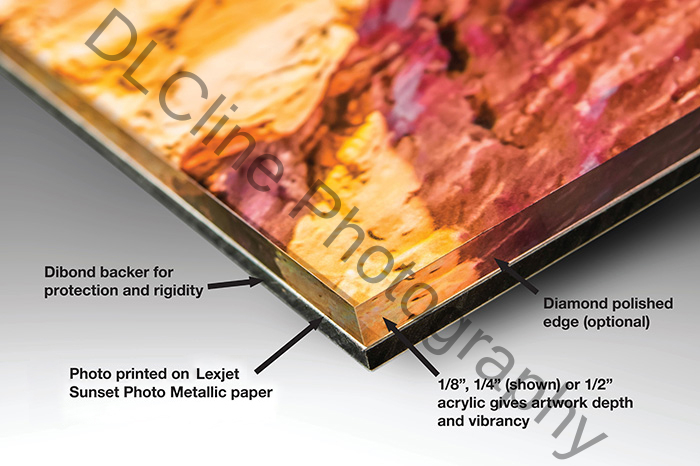 The frameless acrylic face mount offers a brilliant and modern display that shows off an image like never before.
These images are NOT printed directly onto the acrylic. They are printed on high-quality photo paper and face mounted to the acrylic to retain the full vibrancy and color gamut.
I offer this in 1/4″ thickness with polished edges.
Your image arrives ready to hang.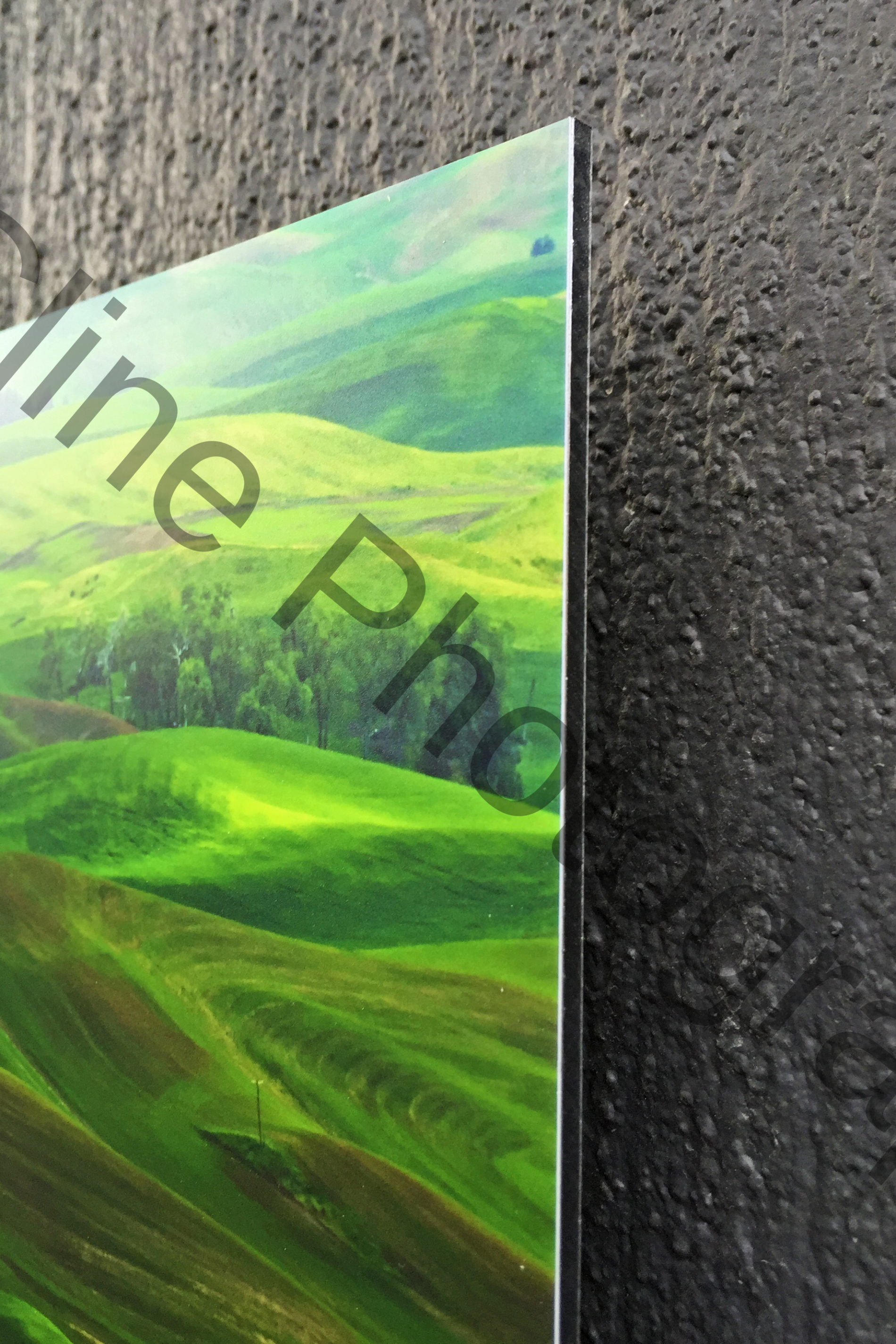 The Float Mount is a sleek and modern mount design that allows the image to be offset from the wall by 3/4″ which gives it the appearance that it "floats".
With the float mount you do not have to worry about trying to match a picture frame to the decor of a room.
Quickly and easily bring a nice elegance and modern feel into a room.